Aydah Akao:

"The mothers are very strong, but they are concerned." Experiencing climate change as a mother in the Pacific.
43-year-old Aydah Akao lives with her four children in the Solomon Islands. The devastation caused by cyclones and flooding on the islands got her thinking about climate change and the effect of rising sea levels on her island country. This motivated her to follow her passion for social work and she is now the coordinator of the Network for the Indigenous Peoples Solomon (NIPS). Aydah works with rural communities in provinces of Solomon Islands. She facilitates workshops and documents traditional knowledge and practices. Aydah is also working on ways to share the voices of children from Solomon Islands in policy spaces.
Like any regular mom, my day starts at 6 am and I spend the next hour or so getting breakfast ready and seeing the kids off to school. I work 2 jobs and by the time I get to bed it's 11 pm! However I know that whatever I do is gearing up towards my kids' future – there are so many issues to speak out on – apart from addressing the challenges that children are facing here due to climate change, there's also women empowerment, biodiversity loss and a host of other related issues.
For a large part of the world, climate change still feels like something that is coming. For us on the Solomon Islands, we are living it every day. My work takes me out to the provinces of Malaika and Temotu. These are very small islands where we have started with climate resilience projects. My mother's family lives in Temotu and some of my relatives have already moved away because of the sea level rising. When we visited in July 2022, we were shocked to find that the entire line of houses on the coast had been covered by the sea. This is a swampy area. When saltwater comes in, it salinates the well we use to wash and swim. There is water scarcity and we depend on rain water for drinking. So, there is no choice but to move to a bigger island.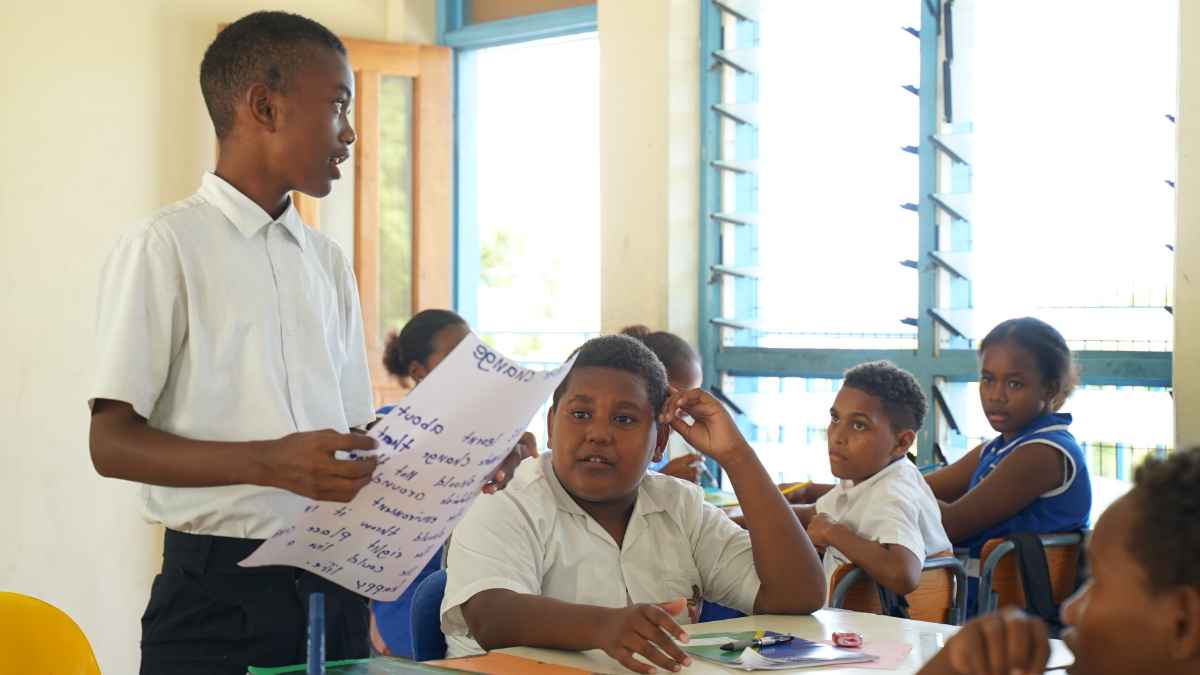 Like everyone else anywhere in the world, we love our home and we do not want to move. It holds cultural significance for us, our history. Moving from a place you call home, under these circumstances, carries the risk of social conflict and discrimination.  In a few years' time, we will have many many more people moving to the larger islands. But even on the big islands, there are visible signs of erosion. It is a human right to enjoy our home, to be able to live there. But it doesn't look like we'll be able to take that for granted any longer.
It's not as if we're not used to the vagaries of the weather – this is a cyclone prone country. However, now there are more cyclones than before. It affects children, schools are always closed during cyclones.  Our lives here rely on the weather – we take our cues from it. For example, our people know it is time to harvest a particular crop when they see a plant species flowering. But these patterns have been disrupted – so we cannot predict the seasons for harvesting. People recognise these changes but have no name for it.  This is where my work comes in. We go out and build awareness within communities and do what we can to build adaptation and climate resilience.
We need to strengthen our communities. To understand what crops can sustain and adapt to the new weather patterns. We want to ensure the voices of our people, especially women, are also reflected in policy development. We want to put the focus on parents and children because family is the heart of the community.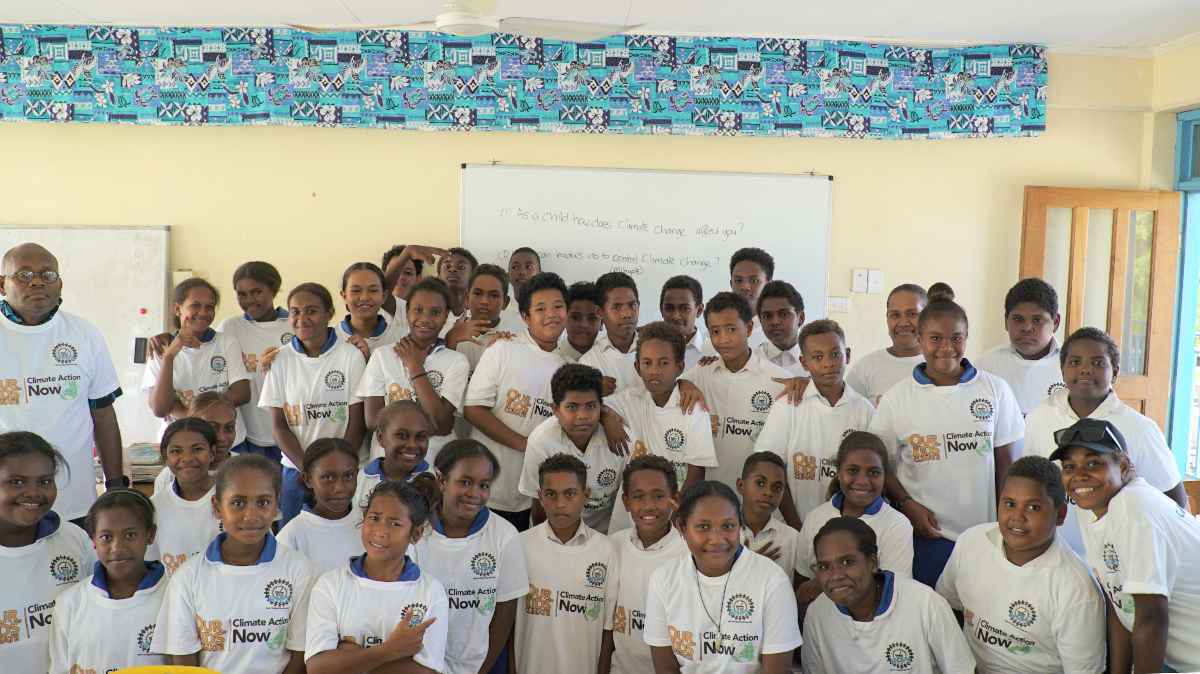 Young people are affected. My son will be starting university soon. Students have started to form groups to talk about their changing world. Some of them attended COP27. We don't yet have systems in place to address anxiety about climate change. We provide support and counseling for gender-based violence – but not for climate change. We need to equip and train ourselves to address and cope with climate anxiety among the youth.  
In my opinion, we need educational policies to ensure that our schools are encouraged to develop a climate change curriculum, where we learn to adapt to change and talk about loss and damage, and solutions.
Through our work we also engage with the Ministry of Environment, Meteorology and Climate Change. Our work aligns with government policies on biodiversity, conservation and climate change. We provide information from the ground to the government – they are working very hard to get support from outside, to formulate internal policies that support work on climate change.  
We are resilient people. We want to continue living on the islands. This is our home. Our parents and forefathers have lived here.  The mothers are very strong, but they are concerned. The sea is already rising.  The classrooms are very close to the shore. The primary school may not even exist a few years from now.  
I feel hopeful. Parents are rising – they want to organize and speak out. They want to advocate for the future of their kids.  
 My goal is to bring the voices of children center stage. We cannot ignore the children any longer. They will be heard.