Gargi Maitra:

"Kids can't play outdoors because of the poor air"
Gargi Maitra, from Kolkata, India, works with SwitchON Foundation as the Outreach Lead and New Initiatives Manager for Clean Air Network. She was also the co-founder of Kolkata Clean Air. Gargi was inspired to work in climate action when she witnessed the struggles of farmers due to climate change and the ensuing health impacts on rural women and children. Gargi received the OKC Fellowship in 2021.
After graduating from college, I found myself increasingly interested in working with farmers, agricultural practices and the environment. In the deserts of Rajasthan, I understood how climate change was affecting crop cycles, why farmers were migrating away from their homes and how this impacted women and children. When I moved to the state of West Bengal in India, I worked with women and children whose health was impacted by unpredictable weather conditions such as storms and floods. Untimely rains led to water logging leading to polluted, stagnant water and mosquito borne diseases like dengue and malaria.  I saw that most men had moved to the cities to look for work as laborers because they were unable to farm their land and the women and children were left to handle these challenges on their own. Still, it was only after I became a mother in 2014 that I truly understood the challenges faced by mothers to just keep their children healthy.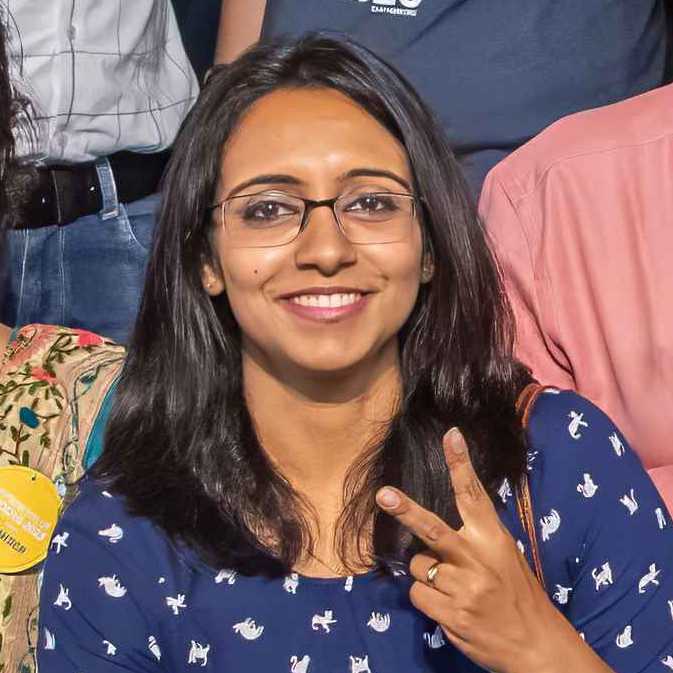 Right from his infancy, my son fell ill often. Things were very grim.  He was fragile and underweight. His head was much bigger than his body. And why? The air he was breathing was a slow poison. The doctors prescribed inhalers as soon as he was old enough to take them, as he was literally born asthmatic. I often thought I would lose him. I spent night after night weeping.  I don't remember the AQI during those years and I wish I could say that the air quality has improved but it has only become worse. In 2022, Kolkata ranked second among the top 5 polluted cities of the world. We often hear of many children being hospitalized during 'bad air' days. Kids can't play outdoors because of the poor air, so now there is a growing trend of obesity in Indian cities.
My son will turn 9 this year and over the last few years in Kolkata, he's probably had less than a few months of breathable air. In April this year for example, we had no good air days while the AQI went between 100-200 most days. April is generally a good month for Kolkata, so I am not looking forward to the winter months when it usually gets worse.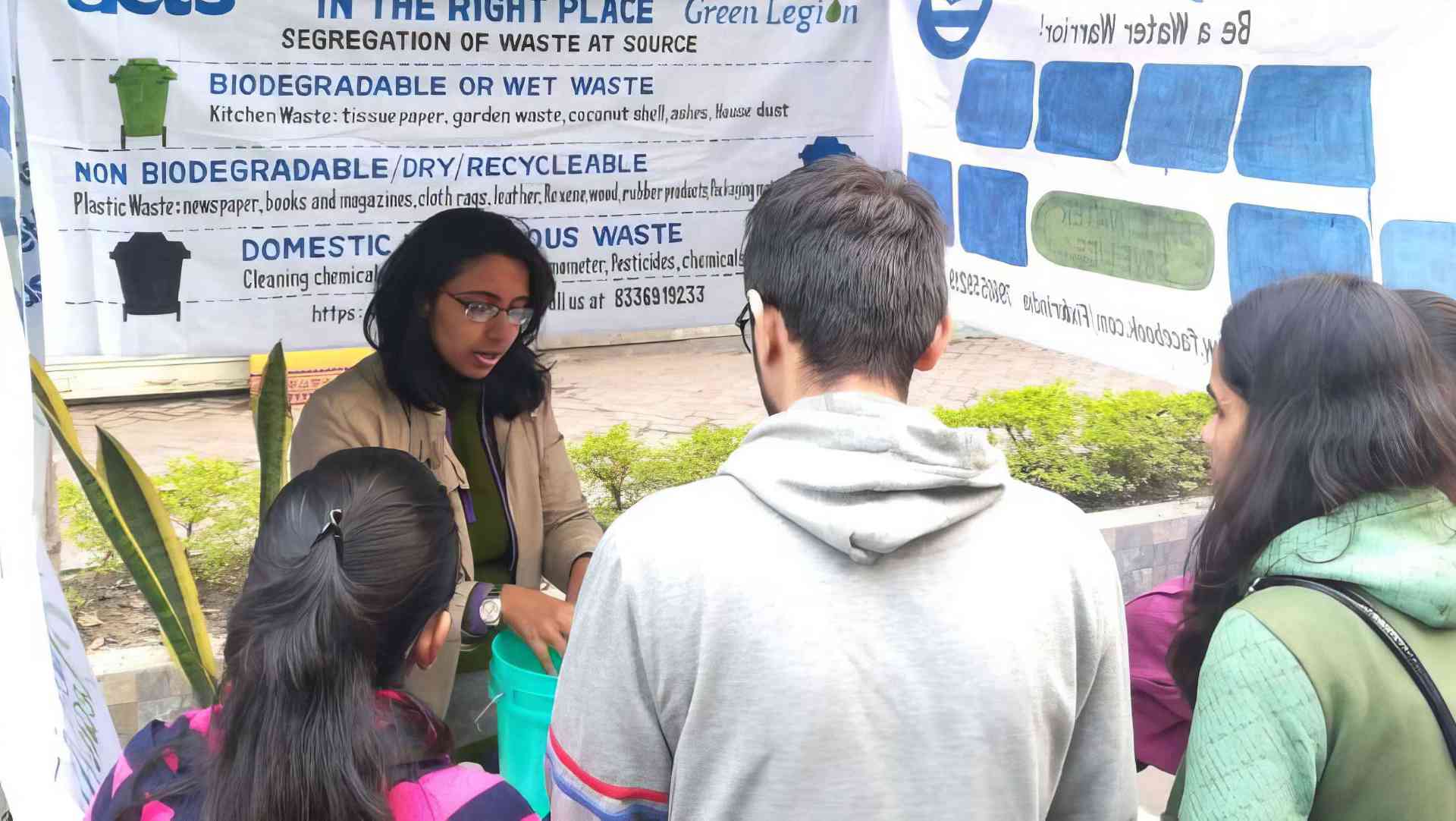 In 2017, I got together with two other friends Ajay Mittal and Vinay Jaju. We wrote emails to many organizations about the deteriorating air quality.  It was just the three of us at first, trying to draw attention to this huge issue. We co-founded the Active Citizens Together for Sustainability to take direct action and bring people together. In fact Ajay and Vijay did an incredible action to save water by fixing 156 leaking public water taps across the city!
During this time, I met many other parents who would also complain about their children's health, but even the doctors they went to were not making the connection between the air and the child's deteriorating health. They complained about their children sweating profusely, even when they were not playing – many of them were diagnosed with childhood asthma just as my son was. I started hearing of many children as young as 4 or 5 taking painful allergy tests.
When my son turned 4, I joined the Switch On Foundation full time. Our work involved talking to communities, raising awareness, coming up with ways to celebrate our festivals without fireworks or bonfires. We made presentations to schools about air pollution, its impact on children and the actions that could be taken to improve air quality. Garbage burning is also a big issue in Kolkata. We reached out to our Ward Councilors – they are generally very approachable and take immediate action. However, the situation soon starts to slide again so we need to keep the conversation going.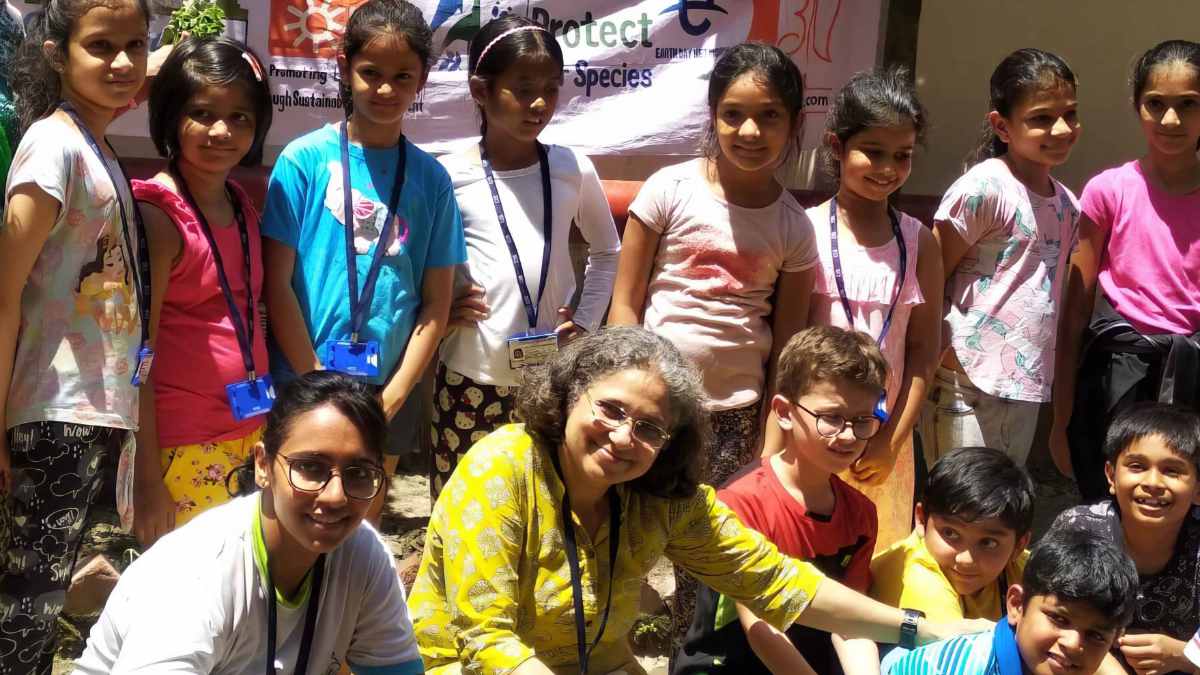 I have to say that it is a struggle to get parents together. We have better results when we work with schools and colleges. We engage with students and the hope is that they then engage with their families and communities.  We're partnering with the Pollution Control Board and Housing Associations – so that is encouraging.
One of our current campaigns is a push for cycling. Kolkata is terribly congested despite its public transport system. After the pandemic, cycling has been banned on many streets for safety reasons. We're taking part in a global ride in August this year – we're hoping to reach out to many people and get everyone on board to endorse an open letter to our Chief Minister to bring back the cycling ecosystem.
We need to do things urgently – it needed to be done yesterday! But it takes time to change mindsets and bring about a sustained change. It really helped when I received the OKC fellowship in 2021 – I felt less alone and part of a global community. I learnt a lot from the training sessions too.  
Climate change has affected my personal choices – after seeing our son struggle and looking at how things are just not improving, we decided against having another child. I won't say that it's all bad though – the conversation in India is getting louder and I hope that by working towards awareness and solutions every day, we will be able to build a better world for all our children.